If you go searching through your desk and find one of these: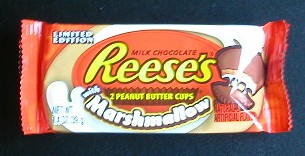 Understand that over time, the marshmallow has turned into some sort of space age plastic, with an unforeseeble gumminess and an odd aftertaste.
I'm not saying that if you find one lying around that you shouldn't eat- but now you are informed. Proceed as you will.